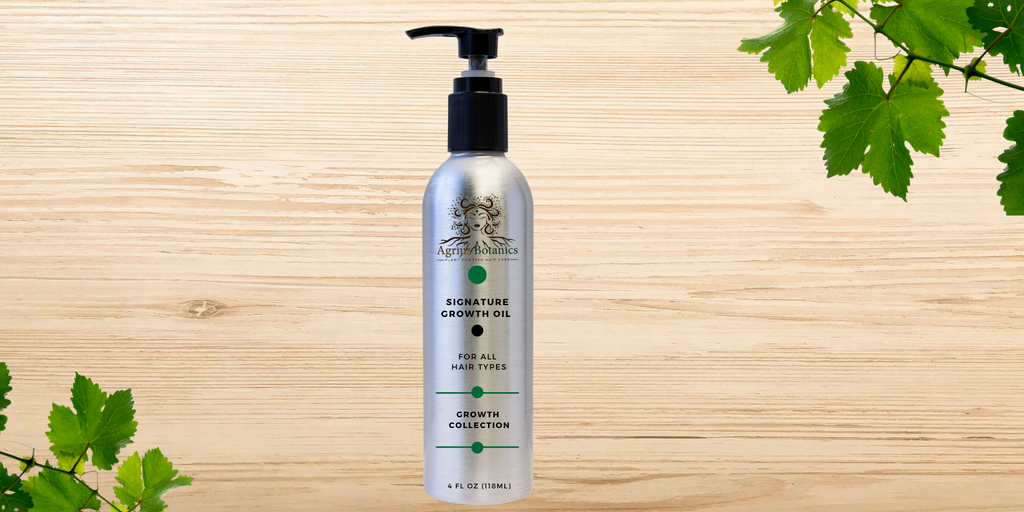 $29.99
The Agrius Botanics Ayurvedic Growth Oil is a highly effective herbal and botanical cocktail that is carefully crafted using select oils to deliver loads of vitamins, minerals, and fatty acids to the hair and scalp which improves the overall condition and health of the hair. Our growth oil stimulates and encourages hair growth on a follicular level and it is one of the core products in our signature GROWTH LINE. It also helps prevent hair thinning and hair breakage. Our Agrius Botanics Growth Oil is excellent for all hair types and any individual that wants to seriously grow their hair.
We have the best customers:
My hair was long, but extremely thin. Using products from the Agrius family has not only grown my hair significantly but my hair has thickened substantially! Best products around hands down!!!
Ella D.
The best damn beard products around and did I mention that they are all natural? Don't sell yourself or your beard short. You wont be disaapointed
Bryan A.
I finally did the big chop. I figured after doing that, my hair would just grow on its own. I tried soooo many products, big huge brands too. Most didn't do NATHAN! A few gave me small results. It wasn't until I tried Agrius Botanics that my hair started to grow like weeds. The products are all natural and they get the job done...
Alicia W.
The lash serum is DA BOMB! Good stuff. I retired my false lashes. Smile...
LaTonya J.
Girl, let me just say I never thought my C textured hair could literally transform. My curl pattern is softer and more manageable. Just look at the pics and judge for yourself. Also, the company is nice and responsive and takes the time to help the customers. Good stuff!
Kerrington J.
My beard was rough, coarse and struggled to grow. After using the beard products my beard is softer, fuller and grows like never before. Plus, the ladies like it.
David L.